Support the garden
Planting the Seeds of Tomorrow
With a gift to the Garden, you're helping us plant the seeds for a brighter future, today.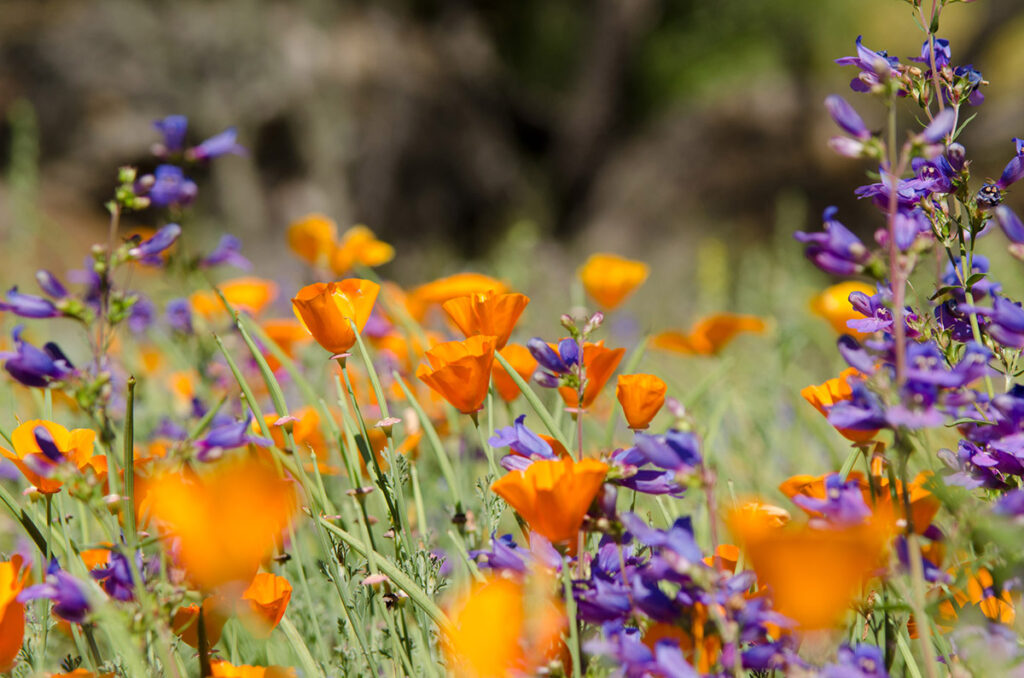 Other Ways to Give
Let me Count the Ways.
Carrying out our mission to conserve native plants and habitats is possible only through support of advocates like you. From donor advised funds and volunteering to even donating crypto, there are many ways to show your support.
a note from
Steve Windhager, Ph.D.
Executive Director
Santa Barbara Botanic Garden
After years of dreaming and planning, the Backcountry is open.
Growing up in Texas, I remember the days of running along the local creek with my friends on hot summer days. We would explore for hours, building tree houses and catching fish, crawfish, and the occasional snake — losing all track of time. It wasn't until one of us was hollered home for dinner that we would have to disband. It was there that I discovered the importance of identifying plants — most specifically poison ivy (Toxicodendron radicans) — and how that could ruin a perfect location for a tree house. But more than that, I loved discovering the abundant life in the area and trying to learn where these animals lived and what they ate. This is where my love of the natural world began to grow.
I have heard from many longtime residents of Santa Barbara that the Garden was a similar place for you when you were growing up, but at some point, that carefree child-directed exploration ceased to be a component of the Garden. I have wanted to bring that back since I arrived over 11 years ago, and with the Backcountry, that time has arrived.
In the Backcountry, nature is the teacher and we want children to be able to lose — and discover — themselves in nature.
By supporting the Garden, you are helping ensure that generations of children will have the opportunity to discover nature through unstructured play in a safe place designed especially for them.