Explore Together
Foster a Love of Nature
Santa Barbara Botanic Garden provides the perfect classroom for school trips, corporate retreats, and clubs. Due to county-directed capacity restrictions and parking limitations, groups of more than 10 guests are required to make a group reservation so we can guarantee your party will be accommodated.
Please note, outside of school or youth-focused organization group visits, we currently do not offer discounted admission.
Contact
group experiences
805.682.4726, ext. 102
General Large Groups
The Garden can be a great destination for your team to find inspiration, work on team building, and/or learn about California's native plants and habitats together. To ensure we can meet your needs while providing you with the best experience possible, our team is happy to help you plan your next outing. Please use the form at the bottom of the page to submit your group visit request.
---
School Groups
The Garden's school programs introduce students to the wonders of nature through interactive learning experiences. We encourage a lifelong interest in plant science and ecology by fostering an appreciation and understanding of the natural world.
---
Parking Guidelines
Because of the geography and shape of our parking lot, buses longer than 31 feet (9.4 meters) are not permitted. The Garden only has one bus parking space. Your reservation will include a preset number of parking spaces. If you are coming by car, carpooling is strongly encouraged. We will not be able to accommodate extra vehicles in your party.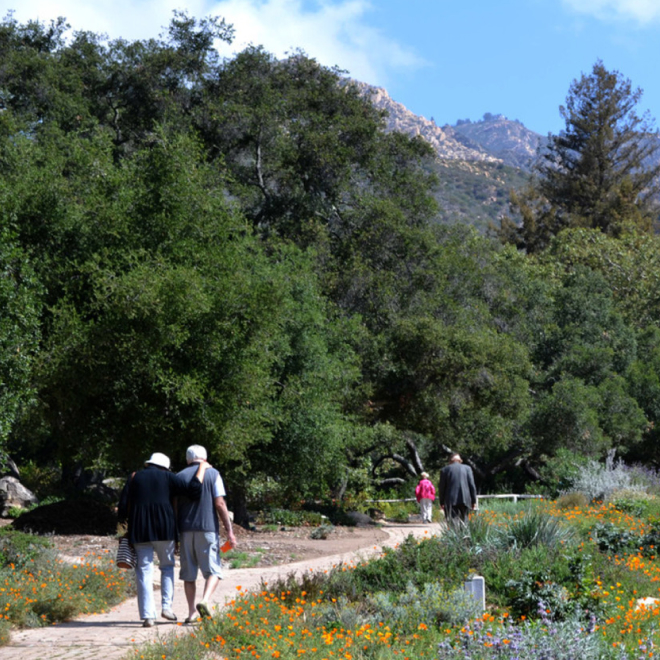 Guided Group Visits
We are proud to offer several guided tours, led by our Education and Engagement Team, to further enhance your school group's visit to the Garden.
Field Trips
Self-guided Visits
Moving at your own pace through the Garden might be what your group prefers. If that's the case for you, here are a few things to keep in mind.
Planning & Discounts
We invite schools and youth-focused organizations to visit the Garden at a discount. However, due to limited parking and capacity restrictions, availability is not guaranteed. A reservation request must be received no later than 10 business days before your desired visit date in order to receive your discount. Dates are available on a first-come, first-served basis.
Discounted Rates
When booking a reservation through a school or youth-focused organization, the Garden will discount admission as follows:
Youth: $3
Children 2 and Under: Free
Adults*: $9
*up to 5 chaperones free for each group
Blackout Dates
Due to the high volume of visitors on weekends and holidays and during special events, we do not offer school discounts during this time.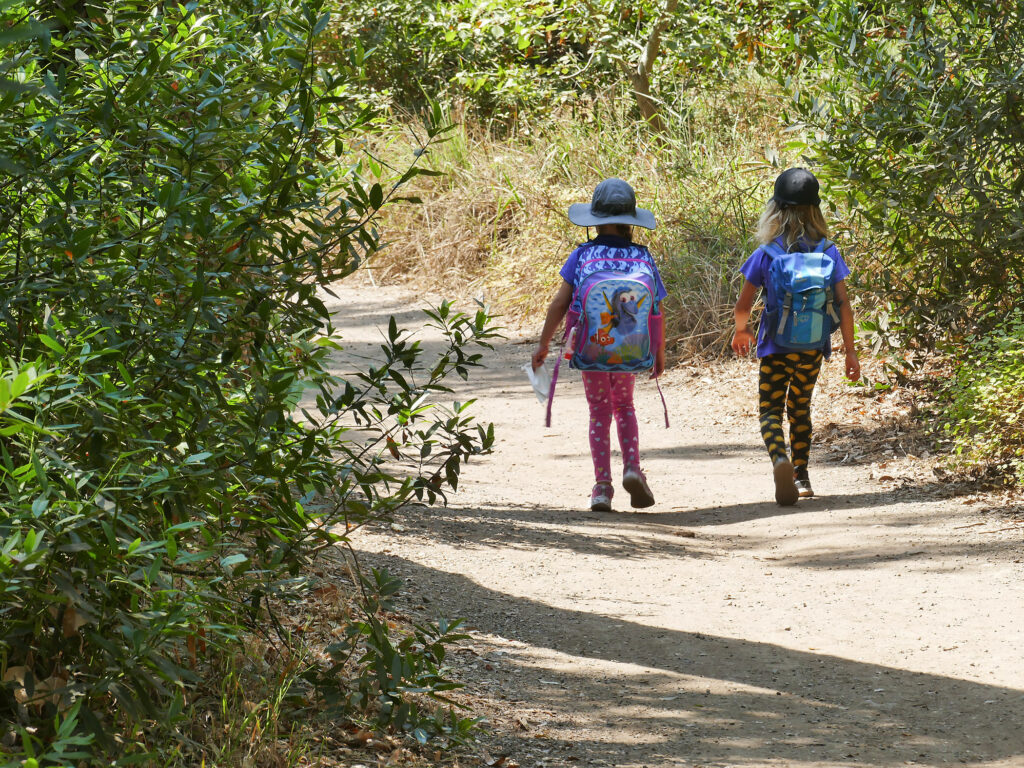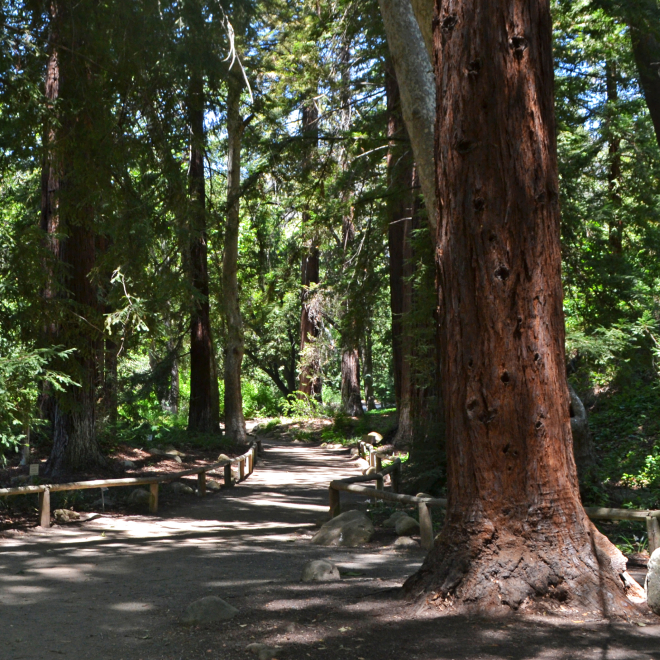 Teacher Resources
To support a lifelong connection with the natural world, the Garden has several free tools available to support educators and enthusiasts to pass along an appreciation of native plants to the next generation.
Curriculum
Partnering with local teachers, we have developed lessons and unit materials that can be completed both synchronously and asynchronously. These units and activities support teachers' science and environmental curriculum in the classroom, at the Garden, and online.
Summer Camps
We launched a new camp program for summer 2022. Stay tuned for news on programming for summer 2023.
Children ages 5 to 10 are invited to join us for a week of outdoor play, exploration, and connection in the newly opened Backcountry at Santa Barbara Botanic Garden. Campers will create, get dirty, ask questions, and seek answers in one of California's premier native botanical landscapes.
Contact Group Experiences
Are you ready to explore the Garden with your school group, team, or friends and family? To book your group experience or for more information, please contact our Education and Engagement Team by submitting this form. For school field trip inquiries, please see our Field Trip section.