access for all
Everyone Is Welcome
Santa Barbara Botanic Garden works to ensure all visitors feel welcome, and we are committed to helping our guests have an engaging and safe experience while visiting. Many of the Garden's display areas are accessible by stone-paved pathways and compact earthen trails. Other areas can be reached in a variety of ways including stair-free options; however, these paths may be narrow, rough, uneven, or steep. Due to this varied topography, portions of the Garden's historic landscape may be inaccessible to some visitors.
Wheelchair Access
Accessible parking is available in the main visitor parking lot at the Garden entrance and at the entrance of the Pritzlaff Conservation Center. Accessible and family restrooms are located behind the Entrance Kiosk. The Garden does not have wheelchairs for rent.
While many areas of the Garden can be accessed, our trails do not meet current ADA-standards. This means some trails may not be suitable for guests in a wheelchair. Please ask a guest services associate if you require assistance.
---
Family Friendly
Most areas of the Garden are accessible with a stroller; however, some areas, including the Backcountry, may require an off-road model. Family restrooms, including changing tables, are available at the Garden's main entrance and in the Pritzlaff Conservation Center. A more primitive, composting toilet is accessible in the Backcountry.
---
Service Animals
Service dogs — and all dogs — are welcome at the Garden when on a leash. If allowed, our Our Guest Services Team has treats at the front entrance if you'd like to indulge your pup, and the team can point you in the direction of watering stations to ensure your dog stays hydrated during their visit.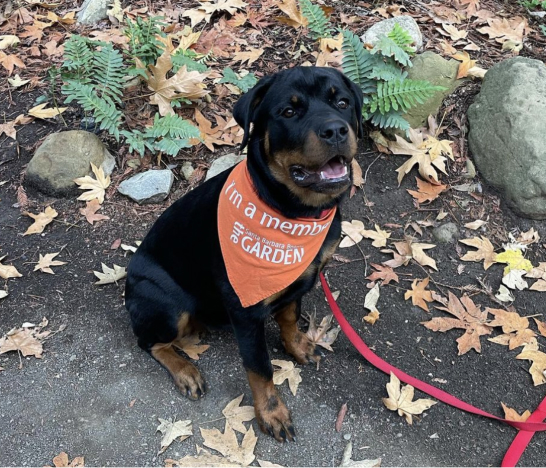 Coming Soon: Social Narratives
To better support our guests needing a more guided experience, we're looking for resources to help us develop a visual story and sensory tools that make visiting the Garden a little easier. Special landmarks, quiet spaces, and other helpful information will be found in our social narrative while sensory tools like fidget cubes and headphones will be available for loan. If you are interested in helping us build out these tools, we'd love to hear from you.